Skip to Content
Hormone Therapy
Service Content
The Family Planning Association of Hong Kong (FPAHK) collaborates with hospitals under the Hospital Authority (HA) to provide Shared Care Programmes in Hormone Therapy for menopausal women.
Patients receiving long term hormone therapy from those hospitals can opt to follow up at the FPAHK clinics or by private doctors once their conditions have stabilized.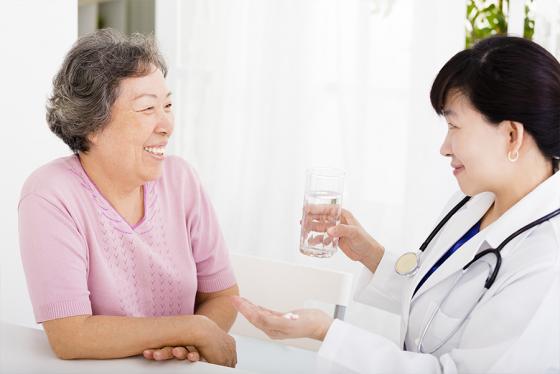 Clients who choose to receive treatment in the FPAHK clinic must have a referral letter from the hospitals under HA to show that it is appropriate for them to continue hormone therapy.
Service includes:
Physical check-up

Monitoring of weight, blood pressure
Breast examination
Urine analysis for glucose and protein
Pap test

Hormone medication
* To ensure their health, clients are advised to have a liver function test and a blood glucose test every two years. Additional fees are charged for these tests.
Service Location
FPAHK Clinics
Hospital(s) collaborating with FPAHK Clinic to provide Hormone Therapy
Wan Chai Sexual & Reproductive Health Centre (9/F)

Tung Wah Eastern Hospital and Pamela Youde Nethersole Eastern Hospital

Queen Mary Hospital, Department of Obstetrics & Gynaecology, Hong Kong University, and Mrs. Helen Woo Women's Diagnostic & Treatment Centre

Ma Tau Chung Clinic (1/F)

Queen Elizabeth Hospital
Kwong Wah Hospital

Wong Tai Sin Clinic

United Christian Hospital
Tseung Kwan O Hospital

Tsuen Wan Clinic

Caritas Medical Centre
Princess Margaret Hospital
Prince of Wales Hospital
Alice Ho Miu Ling Nethersole Hospital
Appointment Tel.: 2572-2222
Other Shared Care
Related Links